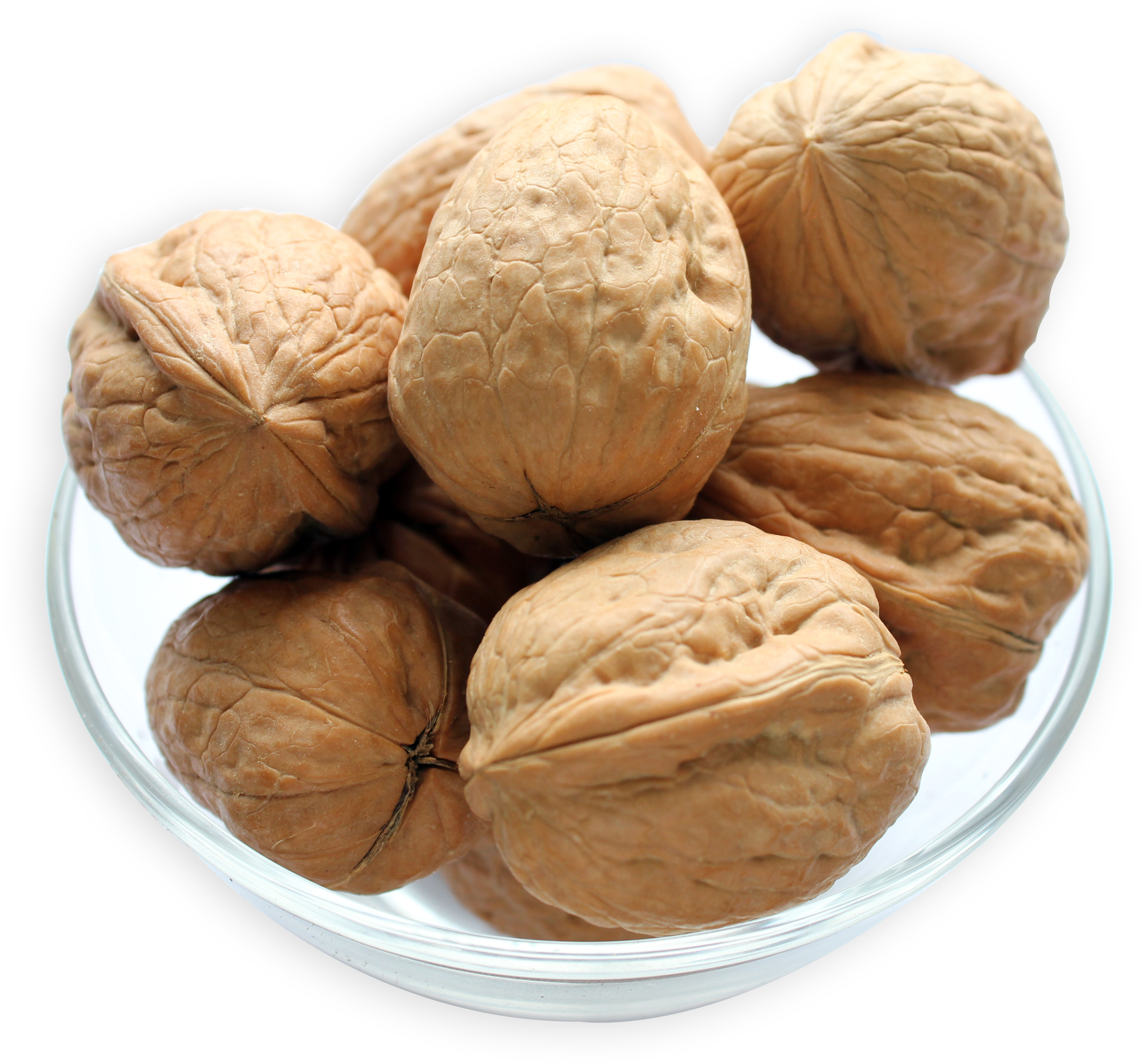 Chilean Walnuts in Shell
Walnuts plants are medium sized, semi-tropical, deciduous trees believed to be originating in the mountain ranges of Central Asian or southern Europe region. The nuts have been revered since ancient times as symbol of intellectuality, since their bi-lobed kernels have convoluted surface inside the shell resembling as that of the human brain.
Health benefits : Their superior antioxidant content means walnuts are very useful to fight against cancer. They're also a good source of mono-unsaturated, it helps you weight loss and induces sleep. They are great for your hair, Prevent heart disease and diabetes. They also make your skin glow and help you live longer.
Free shipping over £50
Big savings for larger quantities.
Spend £70 or more to get a 5% OFF Coupon for your next order.
% This product is VAT free.
New high quality Walnuts in the shell arrived.
WARNING: even though the farmers and manufacturers put all the efforts to remove the seeds, stones or foreign objects from the product, some may remain, therefore, it is your responsibility to check the product before consumption or production. We will not be held responsible for any damage incurred by any seeds, stones or foreign objects found in the product. ALLERGENS: packed in an environment that also handles nuts, peanuts, sesame, seeds, gluten, soy, milk and sulphured fruits.
Julia Babikova - Verified Buyer
Bad quality. Black and dry inside, some of them with worms. Some of the shells with black spots as well, not suitable even for decoration. would be avoid this product.
Date: 24.09.2020
Annarosa Ivaldi - Verified Buyer
Walnuts in shell.# I was so happy finding this product, as I was used to eat this kind of walnuts in Italy, but in Ireland it's impossible to find it. So I really regret I have to say that it is near impossible to open the nuts and then more of 50% is damaged, with mould and totally black. The others are not enough matured because it is impossible to detach the fruit from the shell. The walnuts are very small, about a half of the Italian ones, coming from California and from Italy itself. The walnuts are blanched with chemicals also. Really sorry, but this is. I hope you will be able to have a better product that I will be happy to buy.
Date: 07.08.2020
S Webster - Verified Buyer
Walnuts looked good from the outside but, when put out for our local squirrels, we noticed that they rejected quite a lot of them (very unusual - they love walnuts!). We then opened a few to check them inside and found that several were dried/black and shrivelled inside.
Date: 05.08.2020
Peter France - Verified Buyer
all the nuts i get are for squirrels and they love the walnuts but a few weeks ago i got some hazel nuts in shells and they like them even more so much so if there is none in the baby squirrels box in the morning he will sulk in bed all day
Date: 25.04.2020
Heidi Hill - Verified Buyer
Nuts are of a good quality, but had a very strong spicy/peppery smell which actually made the nuts unusable for us - they were to feed squirrels.
Date: 13.11.2019
Jon - Verified Buyer
I was disappointed with the quality of my latest delivery of walnuts. Much smaller in size and many quite shrivelled within the outer shell. Very different from the previous delivery which were excellent and much larger.
Date: 09.11.2019
Marika - Verified Buyer
Great nuts. Just 1 bad from 1000pcs. Will bye again.
Date: 29.10.2019
Stephen Oades - Verified Buyer
Delivery was quick, the nuts seem fine, a little smaller perhaps than what you see in supermarkets, but that is not a problem - most are for our squirrels, and the slightly smaller size is easier for them to carry, they also fit in nutcrackers easier
Date: 06.09.2019