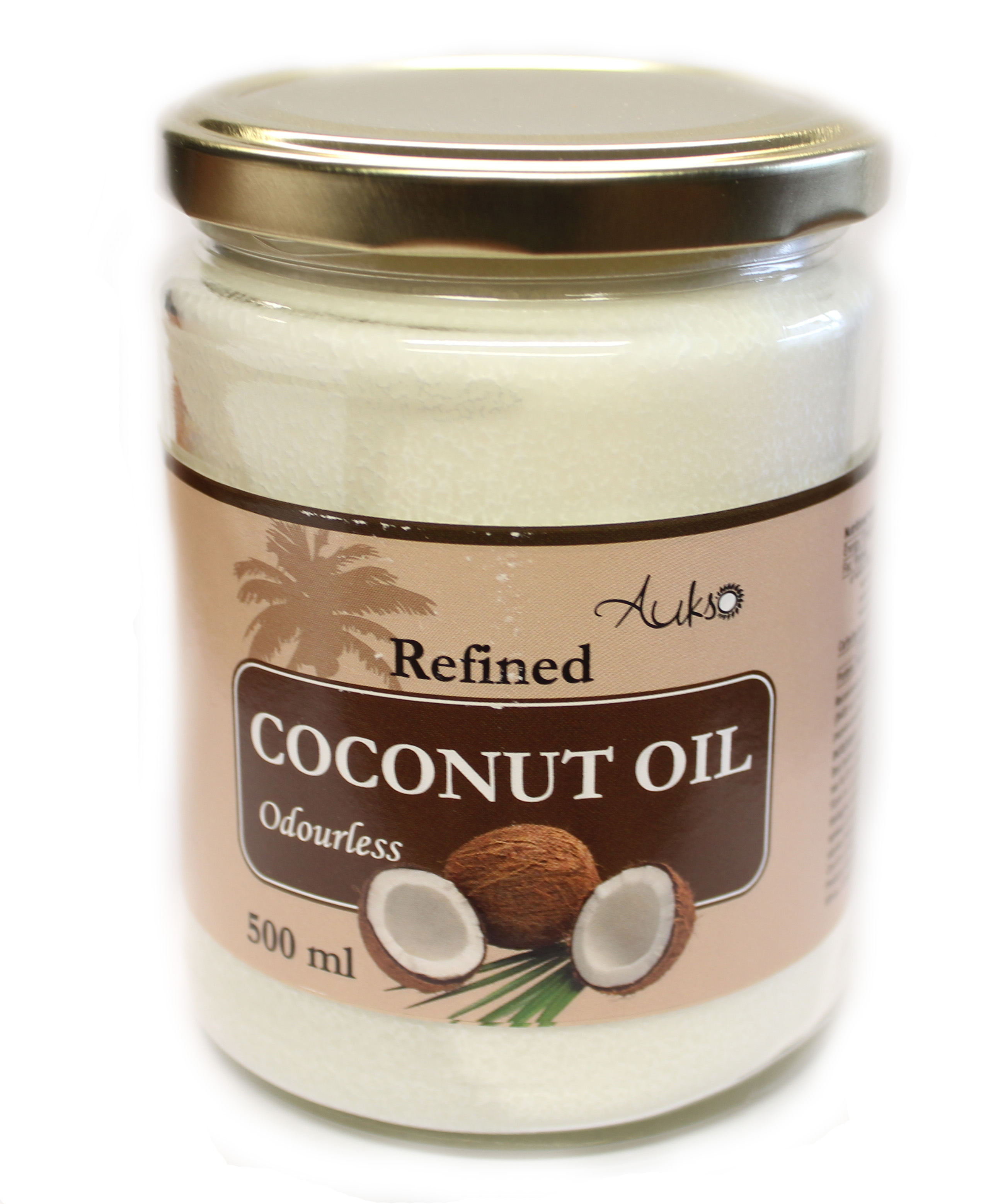 Odourless Coconut Oil 1 L(Refined, Gold)
Coconut oil is one of the best quality oils for baking, cooking, and frying.
Refined, odorless coconut oil is a great solution for those who are not fans of the typical scent or taste of virgin coconut oil as it has neutral scent and flavour.
The main difference between refined and unrefined coconut oil is that refined oil is made of dried coconuts when unrefined(virgin) is made from fresh ones but they both have the same nutritional value.
Refined oil has a higher smoke point, it heats up to 204°C so it's perfect for sautéing, stir-frying, baking and body care.
Free shipping over £50
Big savings for larger quantities.
Spend £70 or more to get a 5% OFF Coupon for your next order.
% This product is VAT free.
Out of Stock!
We can notify you when this product becomes available.
WARNING: even though the farmers and manufacturers put all the efforts to remove the seeds, stones or foreign objects from the product, some may remain, therefore, it is your responsibility to check the product before consumption or production. We will not be held responsible for any damage incurred by any seeds, stones or foreign objects found in the product. ALLERGENS: packed in an environment that also handles nuts, peanuts, sesame, seeds, gluten, soy, milk and sulphured fruits.
Jocelyne Ruffieux - Verified Buyer
Date: 07.03.2021
Ed - Verified Buyer
Great service and grade A+ product very pleased.
Date: 28.06.2020
Patricia Enright - Verified Buyer
Date: 29.03.2020