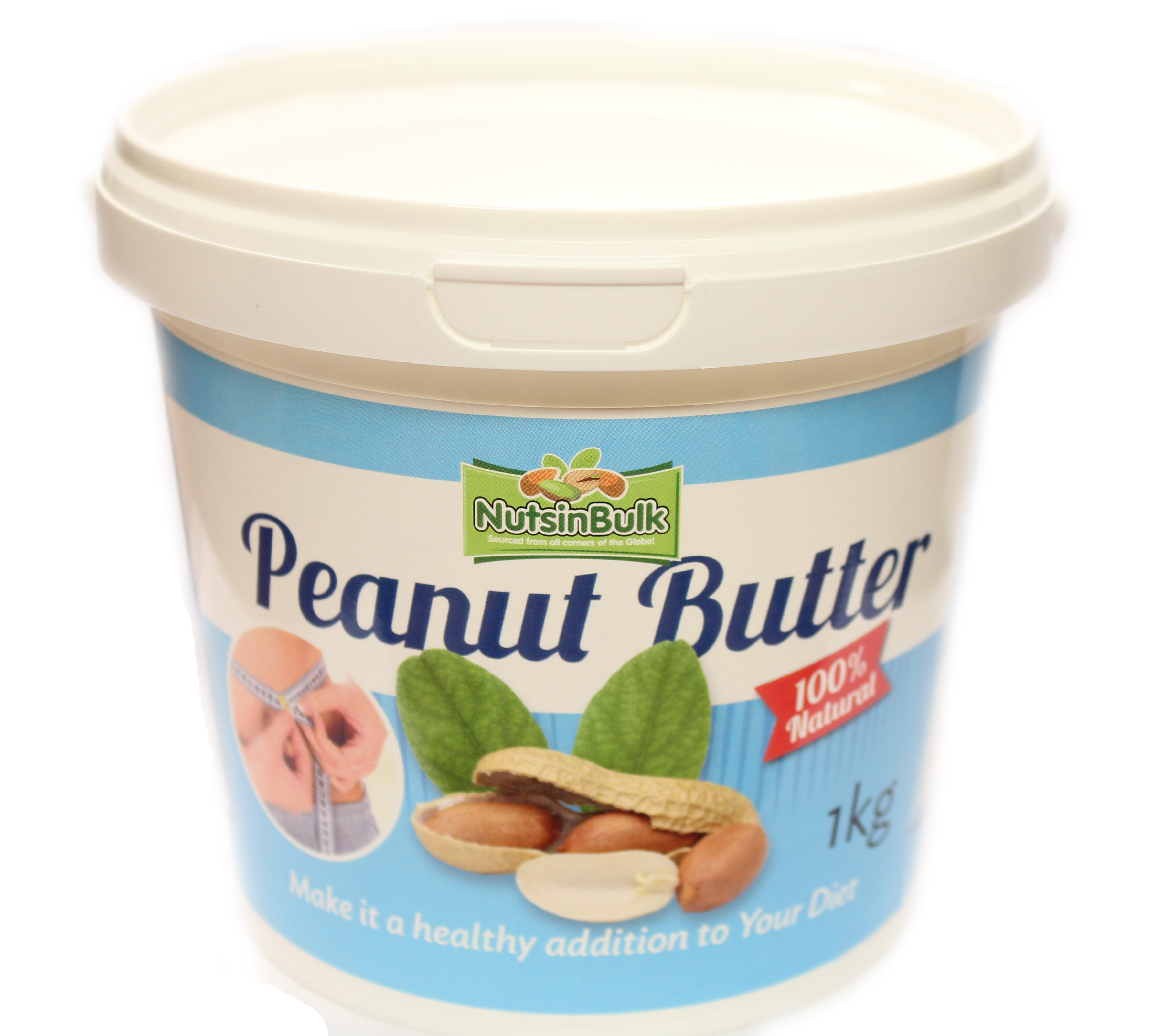 Healthy Peanut Butter made of 100% Nuts
Peanuts come from the Central Americas and were spread to the rest of the world through Spanish explorers. Delicious, crunchy, and nutty peanuts are one of the most popular oil seeds known to humankind for centuries. They are generally very rich in protein, fibre, healthy fats and contain many important nutrients. They are one of the foods with the highest concentration of plant-based nutrients and are also cholesterol-free.
Buy peanut butter in small quantities or bulk. Our selection is available at retail or wholesale price. The peanut butter is available in our store for wholesale or retail for delivery or collection.
Packed from 500g bags up to 10kg and delivered to you in two working days in the EU. Nuts in Bulk EU is the best place to buy peanut butter in bulk in the EU.
Free shipping over €50
Big savings for larger quantities.
Spend €70 or more to get a 5% OFF Coupon for your next order.
% This product is VAT free.
Select the size to add into cart.
WARNING: even though the farmers and manufacturers put all the efforts to remove the seeds, stones or foreign objects from the product, some may remain, therefore, it is your responsibility to check the product before consumption or production. We will not be held responsible for any damage incurred by any seeds, stones or foreign objects found in the product. ALLERGENS: packed in an environment that also handles nuts, peanuts, sesame, seeds, gluten, soy, milk and sulphured fruits.
Recipes and common usage
Baking
Spread on toast
Add to oatmeal
Peanut butter cheesecake
Peanut butter cookie cups
Peanut butter smoothie
Peanut butter chicken
NOTE:
Free shipping does not apply to 200kg & 400kg bulk orders.
Customers who'd like to place 200kg and 400kg orders needs to email us for shipping quotations before placing the order.
Angela - Verified Buyer
Date: 27.12.2021
Nicolle - Verified Buyer
Date: 07.05.2021
Szymon Pietka - Verified Buyer
So far best peanut butter I've found online, bought 20kg already and plan to buy more in the future. Definitely recommend.
Date: 27.01.2021
Maria Casey - Verified Buyer
Date: 05.12.2020
Shani - Verified Buyer
Date: 23.11.2020
Sean Kealy - Verified Buyer
Great product, a lot smoother than other all-natural peanut butters.
Date: 28.09.2020
John W - Verified Buyer
Smooth and creamy, really nice. Not as roasted as Meridian but that's probably healthier anyway. And it's an Irish company.
Date: 09.09.2020
Peter Richardson - Verified Buyer
Nice flavour , BUT , its smooth even though it says on the tub " blended into a crunchy texture " ...how do you get away with this ?
Date: 30.07.2020
Rebekah Coleman - Verified Buyer
Date: 29.06.2020
Gosia - Verified Buyer
Date: 27.05.2020
Denise - Verified Buyer
My kids normally prefer crunchy peanut butter but they loved this smooth peanut butter. Very creamy and we're delighted that its 100% nuts. Top quality.
Date: 19.05.2020
David C - Verified Buyer
Lovely stuff (but, just so you know, it's completely smooth, there aren't any chunks)
Date: 14.05.2020
Emese - Verified Buyer
Date: 13.05.2020
Richard - Verified Buyer
It doesn't say it anywhere, but this is smooth peanut butter, so not the crunchy kind, which I personally prefer. Otherwise a really good product.
Date: 12.05.2020
Helen Broderick - Verified Buyer
I love the organic dates. This time around, I purchased 2kg so I wouldn't have to order again for a while at least! The peanut butter is 100% peanut, it tastes lovely and I'm happy with it. I may purchase a crunchier one next time.
Date: 30.04.2020
Joy Atherton - Verified Buyer
Date: 24.04.2020
Anne Marie - Verified Buyer
I think this is the best peanut butter I am every tasted. A table spoon in my chis seed pudding goes a long way. So smooth if your not into the crunchy version. If that exists I will for sure get it. Great delivery service :-)
Date: 21.04.2020
Jack - Verified Buyer
By far the best tasting peanut butter I've tried, given my excessive consumption of the likes of Meridian, Bulk powders and Myproteins peanut butters. Exceptional quality.
Date: 08.01.2020
Christina - Verified Buyer
Really good creamy peanut butter , spreads well, great on toast :)
Date: 07.01.2020