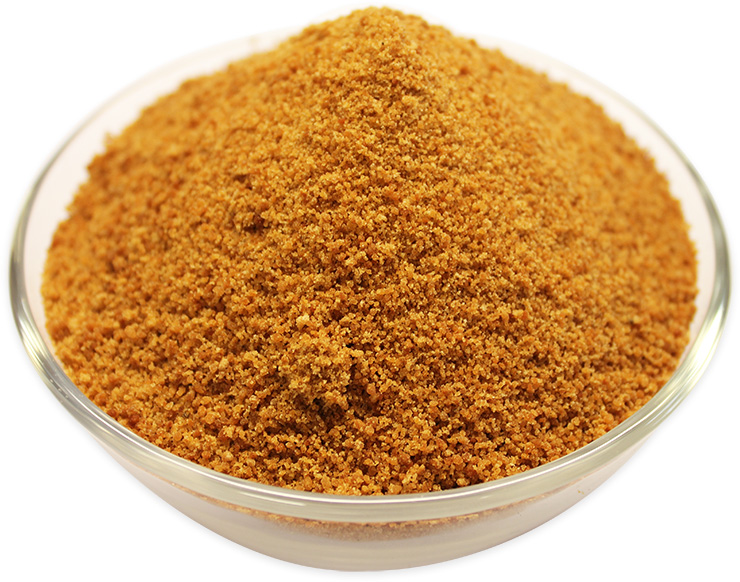 Organic Raw Coconut Sugar
This palm sugar is a natural sweetener, made from palm sap, which is the sugary fluid of the coconut tree. This product is obtained by a natural 2 step process. The first is a cut made on the flower of the coconut palm and the liquid sap is collected into bamboo containers and after that it is boiled until the water has evaporated.
it's definitely the better choice if you're looking for an alternative sweetener or granulated sugar substitute.
Coconut sugar contains vitamins, minerals, phytonutrients, and Iron and zinc.
If you are on the diet, coconut sugar is an option that you can use to satisfy that sweet tooth.
USES, It can be used as any replacement for cane sugar.
Free shipping over £50
Big savings for larger quantities.
Spend £70 or more to get a 5% OFF Coupon for your next order.
% This product is VAT free.
WARNING: even though the farmers and manufacturers put all the efforts to remove the seeds, stones or foreign objects from the product, some may remain, therefore, it is your responsibility to check the product before consumption or production. We will not be held responsible for any damage incurred by any seeds, stones or foreign objects found in the product. ALLERGENS: packed in an environment that also handles nuts, peanuts, sesame, seeds, gluten, soy, milk and sulphured fruits.
Natalia - Verified Buyer
Love the coconut sugar and organic spices, will be buying more.
Date: 02.02.2021
Nicki Petcher - Verified Buyer
Awesome. Really amazing. Pricey but so sweet that really a small amount is only needed. Glad I found this as as a sweet tooth when trying not to eat bad sugar is great.A unique coca-nutty flavour and delightful consistency.
Date: 01.07.2020
Jerome Mc Cormick - Verified Buyer
Very nice coconut sugar,I'm very happy with this product,Thanks.
Date: 08.09.2019