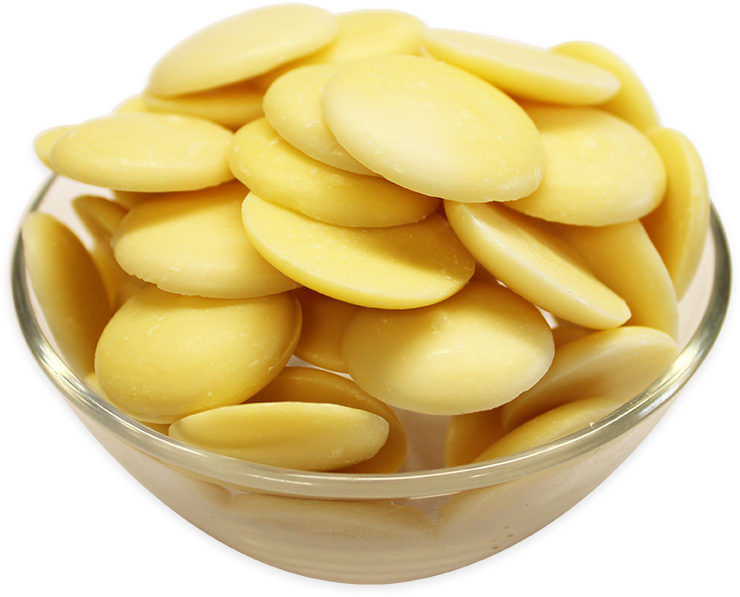 Organic Cacao Butter Drops
This is our premium edible natural cacao butter, produced from Peruvian cacao beans for creating fine chocolate. This butter has a wonderful chocolate aroma & taste. This product is excellent for making chocolate, white chocolate and for any recipes where the powerful aroma of chocolate is required.
USES, Excellent for making chocolate (especially white chocolate) chocolate recipes and desserts. Homemade edible beauty products
HEALTH BENEFITS, Natural cacao butter is obtained from whole cacao beans which are fermented and roasted for flavor and then pressed to separate the butter from the cocoa solids. Cacao butter contains a large proportion of minerals including calcium, potassium, magnesium, zinc, manganese, copper and iron. Supplied in drops for easy weighing and melting.
Free shipping over £50
Big savings for larger quantities.
Spend £70 or more to get a 5% OFF Coupon for your next order.
% This product is VAT free.
WARNING: even though the farmers and manufacturers put all the efforts to remove the seeds, stones or foreign objects from the product, some may remain, therefore, it is your responsibility to check the product before consumption or production. We will not be held responsible for any damage incurred by any seeds, stones or foreign objects found in the product. ALLERGENS: packed in an environment that also handles nuts, peanuts, sesame, seeds, gluten, soy, milk and sulphured fruits.
Ann - Verified Buyer
Date: 23.10.2021
Jean Herbert - Verified Buyer
Date: 08.09.2021
Mary Griffin - Verified Buyer
Date: 19.02.2021
Anita Cullen - Verified Buyer
Date: 15.02.2021
Shay - Verified Buyer
Good strong packaging with resealable top.excellent
Date: 17.08.2020
Sandra Brophy - Verified Buyer
Absolutely delicious cacao butter, we make fabulous chocolate with it, love it!
Date: 02.08.2020
Alfonso - Verified Buyer
I use them as an oil/fat replacement to make Granola (half oil half cocoa butter) and it works amazingly well. The aroma is fantastic.
Date: 17.02.2020
Andrea Mc Namara - Verified Buyer
Date: 15.10.2019