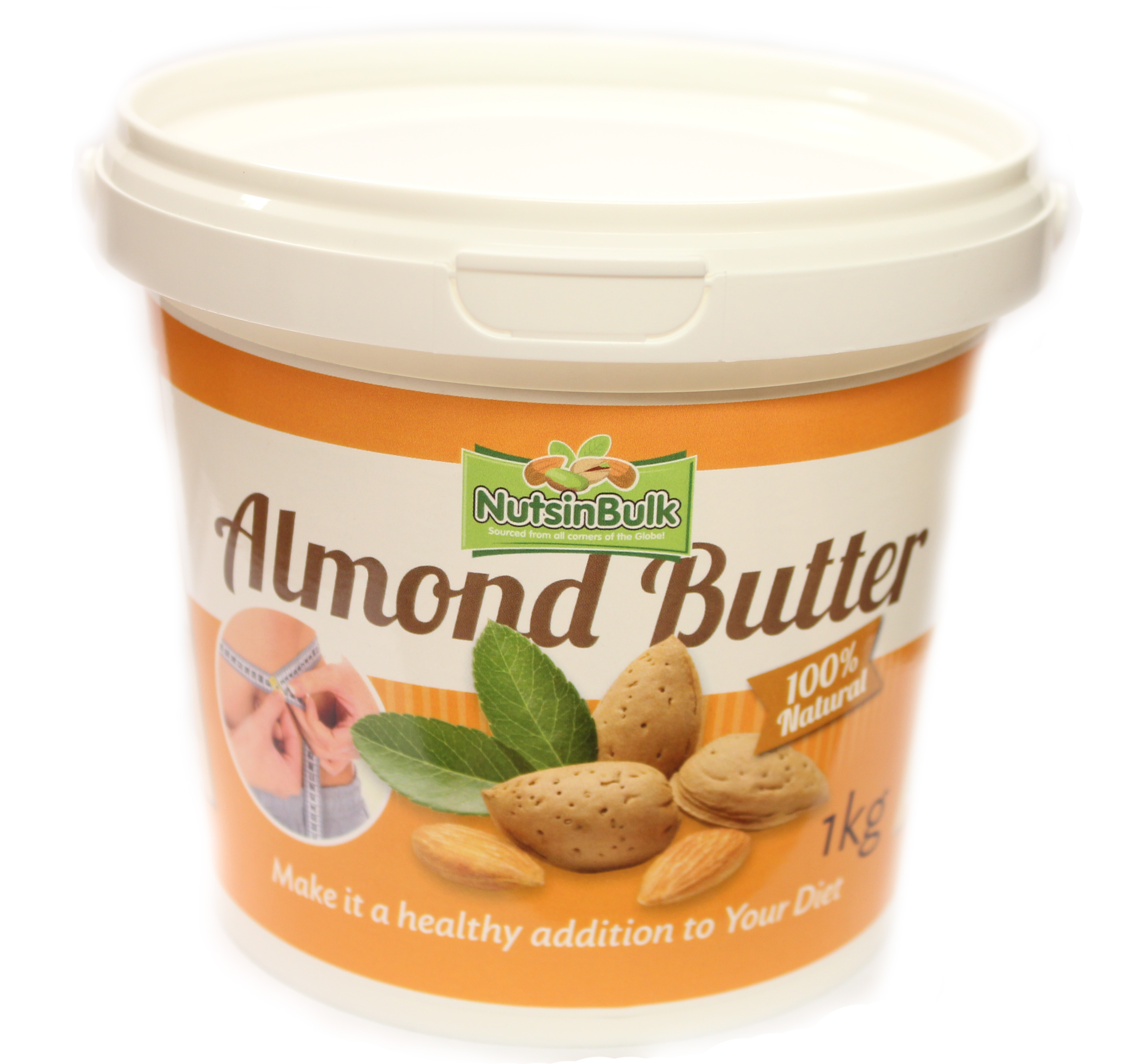 Healthy Almond Nuts Butter made of 100% Nuts
Carefully chosen nuts, roasted to perfection, blended into a smooth texture without any other ingredients or additives, freshly made for you on each order, available wholesale or retail, in small or bulk size.
Free shipping over £50
Big savings for larger quantities.
Spend £70 or more to get a 5% OFF Coupon for your next order.
% This product is VAT free.
WARNING: even though the farmers and manufacturers put all the efforts to remove the seeds, stones or foreign objects from the product, some may remain, therefore, it is your responsibility to check the product before consumption or production. We will not be held responsible for any damage incurred by any seeds, stones or foreign objects found in the product. ALLERGENS: packed in an environment that also handles nuts, peanuts, sesame, seeds, gluten, soy, milk and sulphured fruits.
Marie - Verified Buyer
Date: 08.01.2021
Pia Crofton - Verified Buyer
Excellent almond butter that stays together instead of splitting like all the other butters we have tried. Brilliant flavour - We're very impressed.
Date: 11.08.2020
Elaine - Verified Buyer
I have been buying from Nuts In Bulk for over two years now and their service has always been excellent. You can not compare freshly made nut butter with the store-bought, it is leagues ahead in flavour and is so much easier to bake with. I stopped making my own when I discovered this place.
Date: 07.07.2020
Rosie - Verified Buyer
Date: 10.12.2019
Palarete - Verified Buyer
Great value almond butter for those paleo bakers about there. Equivalent quality to more expensive shop bought.
Date: 29.09.2019
Olivia - Verified Buyer
Date: 22.07.2019