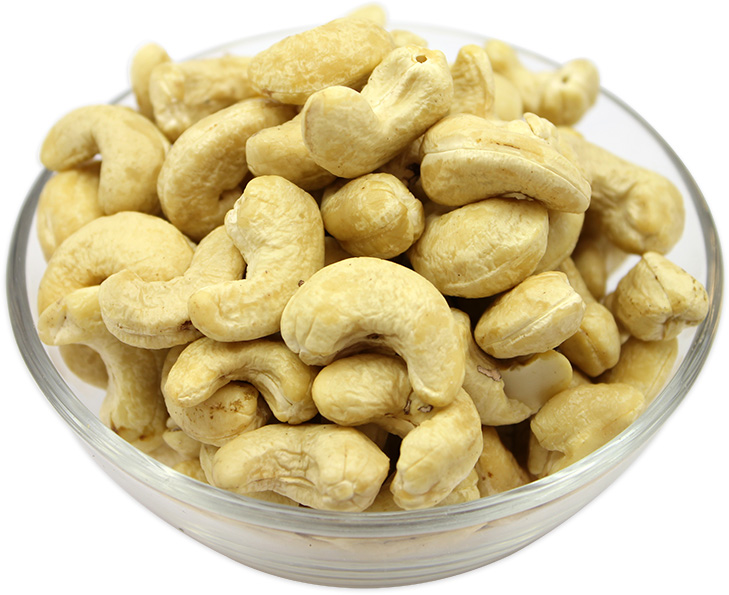 Organic Raw Whole Cashew Nuts
Cashews are one of the most popular nuts, but do you know why they are so popular and why you should include them in your diet? Cashews are definitely one of the healthiest nuts, they have some of the most balanced nutritional values, they contain a lot of vitamins, but they also have important minerals in them that are important for the proper functioning of our bodies.
Buy organic whole cashew nuts in small quantities or bulk. Our selection is available at retail or wholesale price. Organic whole cashew nuts are available in our store for wholesale or retail for delivery or collection.
Packed from 500g bags up to 45.36kg and delivered to you in two working days in the EU. Nuts in Bulk EU is the best place to buy organic whole cashew nuts in bulk in the EU.
Free shipping over €50
Big savings for larger quantities.
Spend €70 or more to get a 5% OFF Coupon for your next order.
% This product is VAT free.
Select the size to add into cart.
ALLERGENS: packed in an environment that also handles nuts, peanuts, sesame, seeds, gluten, soy, milk and sulphured fruits.
Recipes and common usage
Baking
Cooking
Quick snack
Cakes
Desserts
Muffins
Adam - Verified Buyer
Date: 10.08.2022
Adam - Verified Buyer
Raw is so much tastier. They are disappearing fast from the jar!
Date: 22.06.2022
John - Verified Buyer
Great quality cashew nuts
Date: 04.02.2022
Moran Megidesh - Verified Buyer
Date: 30.12.2021
Rosie O Sullivan - Verified Buyer
Date: 20.10.2021
Tim Nickerson - Verified Buyer
Date: 22.04.2021
Jessica Nwigwe - Verified Buyer
Whole Organic Cashew nut is good but broken organic Cashew nut, not good so buy whole not broken.
Date: 28.01.2021
Brian Derby - Verified Buyer
Cashews were softer than the usual ones I buy in Lidl. Not sure why as the use by date is late 2021. Perhaps someone from the company can respond.
Date: 25.01.2021
Kelly Cs Johnson - Verified Buyer
Delighted to have found this store and the nuts are delicious
Date: 08.01.2021
Nika - Verified Buyer
Date: 02.11.2020
Nicki Petcher - Verified Buyer
These are getting eaten very fast. Brilliant price as excellent fresh tasty high quality cashews.
Date: 01.07.2020
Sarah Boyle - Verified Buyer
Great taste, great value!
Date: 22.04.2020
Angela Rice - Verified Buyer
Date: 13.08.2019