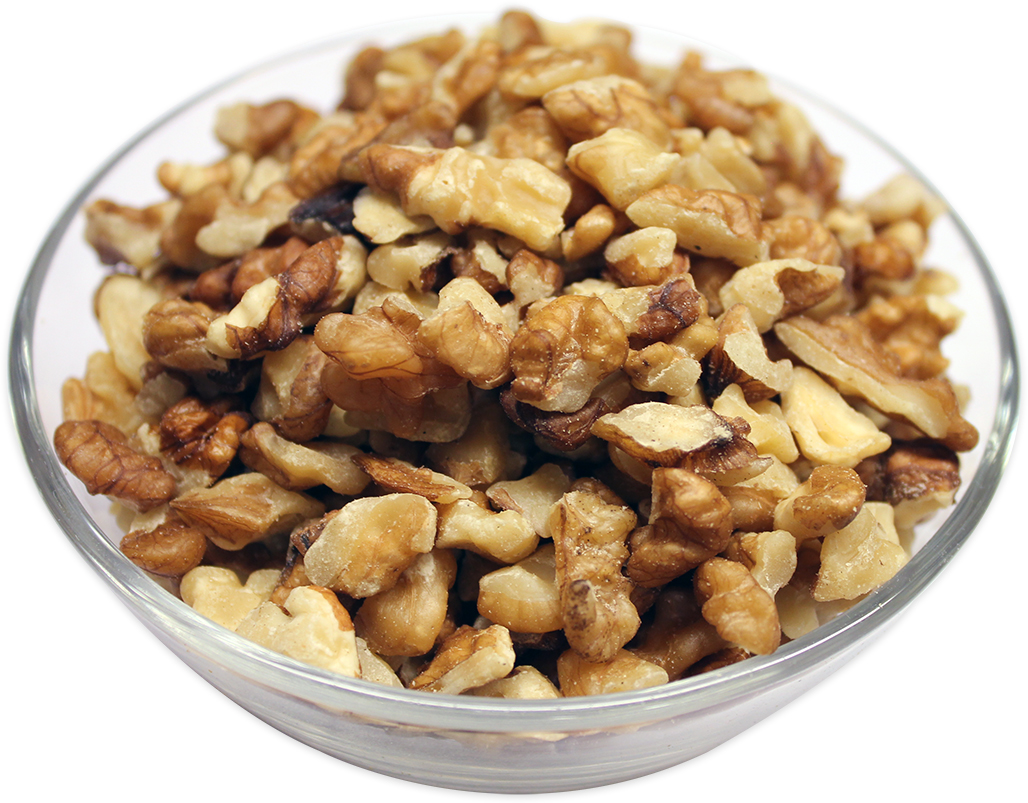 Walnuts Pieces
Walnuts plants are medium sized, semi-tropical, deciduous trees believed to be originating in the mountain ranges of Central Asian or southern Europe region. The nuts have been revered since ancient times as symbol of intellectuality, since their bi-lobed kernels have convoluted surface inside the shell resembling as that of the human brain.
Health benefits : Their superior antioxidant content means walnuts are very useful to fight against cancer. They're also a good source of mono-unsaturated, it helps you weight loss and induces sleep. They are great for your hair, Prevent heart disease and diabetes. They also make your skin glow and help you live longer.
Please note: that nuts pieces are mostly used as an ingredient for baking, shakes, porridge, smoothies or protein products and we do not recommend them to be used as a snack.
Free shipping over £50
Big savings for larger quantities.
Spend £70 or more to get a 5% OFF Coupon for your next order.
% This product is VAT free.
WARNING: even though the farmers and manufacturers put all the efforts to remove the seeds, stones or foreign objects from the product, some may remain, therefore, it is your responsibility to check the product before consumption or production. We will not be held responsible for any damage incurred by any seeds, stones or foreign objects found in the product. ALLERGENS: packed in an environment that also handles nuts, peanuts, sesame, seeds, gluten, soy, milk and sulphured fruits.
Denisa Farkasova - Verified Buyer
Date: 11.03.2021
Jackie G - Verified Buyer
Date: 16.10.2020
Magdalena Gumpert - Verified Buyer
Lovely tasty nuts great for baking.. I will order again. Cheers
Date: 16.08.2020
Gareth Fuge - Verified Buyer
Thanks! Love the Walnut pieces, great value! Will definitely be back for more once I munch my way through this lot!
Date: 11.06.2020
Sue - Verified Buyer
Date: 01.06.2020
Deirdre - Verified Buyer
Date: 07.04.2020
Myriam - Verified Buyer
Tasty, fresh walnuts, thank you
Date: 03.04.2020